Welcome party for international students
Welcome party for international students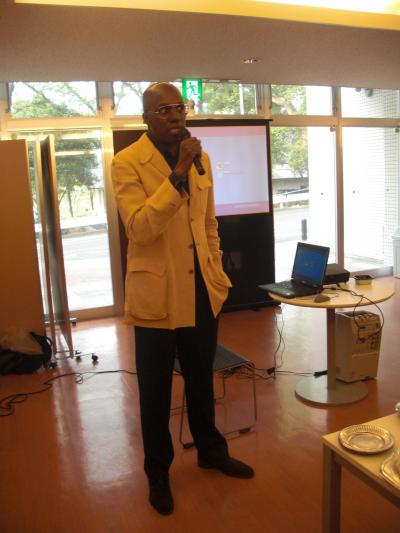 International students in the College of Economics are welcomed each year at a party that gives them an opportunity to meet and socialize with their peers and upperclassmen in a convivial atmosphere. This year the party was held on Tuesday, April 16th in the International Exchange Lounge.
Hosts Bilguun from Mongolia and Her Youn from South Korea kept the pace brisk and the tone light. The party attracted close to 100 students and staff and proved a lively event, with the sushi donated by Professor Tomiura, the Chair of the College of Economics, much appreciated. Speeches from invited guest Mr. Roger Clarke and Professor Tomiura added to the cosmopolitan atmosphere.
For overseas students starting out on their campus life at YNU, this was a welcome chance to make new friends. International students, their tutors, and students actively interested in international exchange took to opportunity to meet up and discuss various topics. The event was made possible by the hard work of upperclassmen international students and tutors, for which we thank them.